If you want to make the most of working from home but don't know how, this article is exactly what you've been looking for: Learn 20 ways to make money from home in Canada—or anywhere in the world, really.
The cost of living continues to climb worldwide, and more professionals are looking for ways to reduce their expenses and increase their revenues, maintaining their well-being while working from home.
Avoiding costs related to working in the office and the associated burdens is an investment sometimes better than money. When you don't deal with heavy traffic while going to work, you can save energy that can be invested in healthy habits.
Working from home is a dream for many people as it allows them to manage their schedule and personal time while earning an income and developing their careers. There are many ways to make money online in Canada, from starting an online business to freelance work.
To help you start your own home-based business, here is a list of 20 ways to make money from home in Canada. This list contains options to help you earn money from anywhere, from a few dollars to thousands monthly.
1. Sell products online
The internet has transformed how we do business and there are now more opportunities than ever to make extra money from home in Canada. Whether you have an incredible idea for a new disruptive product you're developing or want to sell your own merch, selling online is a great way to turn your ambition into a profit.
If you're ready to start your journey to become a successful ecommerce retailer, here are some tips on how to make money online in Canada by selling products online:
Find your niche market
When you sell online, one of the keys to success is finding your niche market—the people most likely to be interested in what you're selling. Once you know your target audience, you can focus your marketing efforts on reaching them effectively.
There are many ways to research and find your target market, like market research or competitive analysis. So, take some time to figure out who would be most interested in buying what you're offering.
Choose the right platform
Once you know who your target market is, it's time to choose where to sell your products online.
Many different online platforms are available, each with advantages and disadvantages—you must research to determine which would be best for you and your business.
Some things to consider are the ease of use, fees, payment methods supported and whether the platform offers any marketing or promotional tools that could help you reach more potential customers.
Shoplazza is an excellent option to start your online store, providing many solutions and tools to help you sell your products. With our worldwide partnerships offering technology to our merchants, Shoplazza's app store allows you to integrate your online store into digital marketing tools and sell on Amazon, just to make your ecommerce success come faster than you anticipated.
Create compelling product listings
One of the most critical aspects of selling products online is creating exciting product listings that will grab attention and convince potential buyers to purchase from you.
Your product listing should include:
1. Clear photos or videos.
2. An attention-grabbing headline.
3. A detailed description of what's included in the listing (e.g. features, benefits, etc.).
4. Any relevant information potential buyers might need to know (e.g. size, dimensions, weight).
You should also take some time to develop an effective pricing strategy—remember that you want to make a great profit margin and don't want to price yourself out of the market. Remember that the market is crazy out there!
Promote your products
Once you've created your product listings, it's time to start promoting them so potential customers can find them easily online.
There are many ways to promote your products online depending on which platform you're using—for example, on eBay and Amazon, you can use their built-in search engine optimization (SEO) tools and pay-per-click (PPC) paid traffic advertising platforms.
If you have a website or blog, consider using low-cost ways to boost traffic like social media and email marketing strategies as well as other digital marketing techniques like search engine optimization (SEO).
It's essential to be creative and think outside the box when promoting your products so they stand out from the competition. If you offer the same products and services your competitors have, your customers won't see the difference between you and them.
If you're not sure how much can you spend, we recommend you to make a break-even analysis just to ensure you're not spending more on advertising than what you're earning.
Provide excellent customer service
Lastly, one of the most important things to remember when selling products online is that customer service is paramount.
No matter how good your product listings are or how well you promote your products, if customers have bad experiences with your business, they won't return or recommend you to others.
To succeed in customer service, you must remember some key points to ensure that your business will get quality on its procedures to meet clients' expectations, such as:
Make sure you always respond quickly and professionally to customer queries or complaints.
Ship orders promptly and provide tracking information so buyers know when their purchase will arrive.
Offer refunds or exchanges if something goes wrong with an order (e.g., the buyer receives a faulty product).
By providing excellent customer service, you'll create happy customers who will likely buy from you again and advocate for your brand. You must preserve your community to make them loyal to your business.
2. Become an online tutor
If you're good at teaching, consider becoming an online tutor, and if you have a degree, that diploma will make you likely able to find a job as an online tutor through your local community college or university.
However, even if you're not a teacher, you may have a skill you can teach that many people would benefit from, like woodworking, guitar playing or public speaking.
All you need is to be good at explaining concepts, but if you have a particular skill or an area of expertise, becoming an online tutor could be an excellent way to make extra money online in Canada.
The main benefit of online tutoring is that you can set your hours and work around your schedule. You can take in as many students as you like, teach private or group lessons and offer live or recorded sessions.
You can use social media interactive posts to promote and sell your online classes, sign up for platforms like Superprof, or create your website.
3. Provide short-term property rental services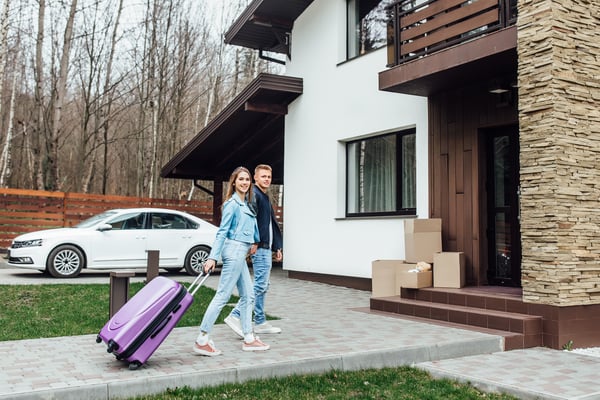 With the ever-growing popularity of Airbnb and other short-term rental platforms, there's never been a better time to get involved in this industry.
If you want to make money from home through STR, the first step is to research your local market. What kind of demand is there for vacation rentals in your area? How much can you realistically expect to charge per night? Once you understand the market well, it's time to prepare your property—or the guest room—so it's as warm and welcoming as possible.
Creating an attractive listing on Airbnb or Vrbo is crucial to driving bookings—so make sure to use high-quality, enhanced photos and clearly describe what guests can expect when they stay at your property.
You'll also want to get creative with your pricing strategy—offering discounts for more extended stays or during off-peak times could help attract more bookings. And finally, don't forget about promoting it. People need to know that your property exists and that it's ready for vacation!
💼 Too young to rent your room? Check out these 10 Small Business Ideas for Teens to Start Today.
4. Take paid online surveys
One viable option for making money online is taking paid online surveys. While several companies offer this service, not all may be reputable or offer good payouts. Therefore, it's essential to do your research before signing up with any of them.
Assuming you find a reputable company that offers paid online surveys, the process is simple: You sign up and provide some basic information about yourself. Once registered, the company will send you survey invitations via email, which you can choose to participate in.
When finishing a survey, you'll be rewarded with points you can redeem for prizes or cash payments (usually through PayPal). The amount of extra money you can make will depend on how many surveys you complete and the payout rate offered by the company; however, it's possible to earn a decent amount of extra cash by taking paid online surveys regularly.
5. Sell your designs
Many websites allow you to sell your designs. If you have a unique or desirable work, you can make much extra money by sharing your talent with the world. If you think you can earn some pennies while exercising your passion, here are some tips on how to make money online from home in Canada by selling your designs:
Find a good online marketplace
Many websites allow you to sell your designs. Do some research and find one that is reputable and has many users, giving you the best chance of success.
Choose your design carefully
While choosing designs to sell online, choosing something people want to buy is crucial. Think about what kind of products would be popular in 2023 and try to design something related to those items. If you can develop something original and desirable, you'll be more likely to succeed.
Promote your designs
Once you've created your designs, you must promote them to people to be aware of them. You can share it on social media, blog, or even create a video. The more people see your design, the more likely someone will buy it from you.
Be patient
Selling designs can be slow, so don't expect to make lots of money immediately. However, sales will increase if you create and promote quality designs effectively.
👕 If you work as a content creator, you can also make money with your designs by making and selling merch.
6. Open a high-interest savings account
We've wrapped up the first quarter of 2023 and there are bound to be plenty of new opportunities for making money online from home in Canada this year. One option that could be particularly lucrative is opening a high-interest savings account.
A high-interest savings account can earn significantly more interest on your deposited funds than a traditional savings account. This means your money will grow faster, allowing you to reach your financial goals sooner. In addition, these accounts typically have no monthly fees, so you can keep more of your hard-earned cash.
To get started, research different banks and credit unions that offer high-interest savings accounts. Once you find an institution that meets your needs, open an account and deposit funds regularly. Consider setting up a direct deposit from your paycheck so you always have money going into your savings account automatically.
You'll earn a few extra interest dollars as income as your balance grows. Over time, this can significantly boost your overall financial situation and help you reach your long-term goals sooner than if you had kept all your money in a low-interest checking or savings account.
7. Participate in market research
Market research is gathering information about consumers' needs and preferences. Companies will use this information to help them with product development, marketing and sales decisions, all tailored to customers' expectations. As a result, they're willing to pay individuals for their opinions.
There are several ways you can participate in market research surveys. One option is online surveys. Many websites allow companies to post survey opportunities for people to participate. You can typically sign up for these studies for free by simply providing your basic contact information and demographic details (such as your age, gender, etc.). Once you've completed the sign-up process, you'll receive emails or text messages when a new survey opportunity is available that meets your profile criteria.
Another option is telephone surveys. With this method, someone from the company will call you at an agreed-upon time and ask you questions about various topics related to their products or services.
Read each survey opportunity carefully before participating to fully understand what's expected and how they will use your information. Finally, be honest in your responses so the research companies can get accurate information. Market researches are severe and can't be biased.
8. Make extra money for shopping online
Many websites will pay you cashback or rewards for shopping at specific stores through their links. This can be a great way to earn extra money and an excellent opportunity to grow your savings on your daily purchases!
To start earning cash rewards when you do online shopping, you must sign up for a platform that offers this kind of service. Once you're in, usually you'll be given a list of stores that you can shop within this marketplace.
Purchasing at one of these stores will provide you with cash rewards and points, which you can redeem for prizes or gift cards! That's a smart way to save money while you can convert these points into discounts and cashback.
To maximize your earnings potential, shopping around and comparing different websites is essential before settling on one platform. You should also consider signing up for multiple marketplaces to earn extra bucks from more than one source.
Finally, remember to always read the terms and conditions of each site before making any purchases.
9. Start a dropshipping business
Dropshipping is an awesome business model in which ecommerce entrepreneurs sell products without carrying any inventory. When a store owner receives an order from a customer, they simply contact the supplier, who will ship the products directly to the customer's door.
Dropshipping is a great option for anyone looking to start an online store with little up-front investment. You can save money without spending on inventory costs and manage your schedule the way you want because you're your own boss as an entrepreneur.
There are several dropshipping platforms available that can help you get started quickly and easily. For example, you can start a dropshipping business with Shoplazza, one of the leading platforms of the ecommerce industry, providing a hassle-free system that will help you get started in a couple of hours.
The first step is to place your niche and find suppliers that carry products related to your customers' needs. Once you have chosen them, it's time to set up your online store and start marketing your products, reaching potential customers through all channels, like social media, search engine optimization (SEO), or paid advertising (such as Google Ads).
After promoting your store over the internet and receiving orders, you must simply contact your supplier, who will ship the products directly to your customers.
10. Start a blog
A blog can be a great way to share your thoughts and experiences with others while you make extra money online in Canada. You can monetize your blog in many ways, from displaying banner ads to publishing sponsored content.
If you want to start a blog and make money, here are a few tips:
Find your niche
It's important to choose a topic for your blog that you're passionate about. You should write quality content for people who can relate to what you're saying. Once you have found your niche, stick with it. This will help you build up an audience of loyal readers who are really interested in your words.
Use affiliate links
Including affiliate links within your blog posts and on your website will allow you to earn a commission on each sale made using one of these links.
This is an easy way to generate revenue without putting effort into selling products, converting traffic from your page to another website that sells relevant items to your audience and offers good value to them.
Advertise
Advertising is another great way to raise revenue from your blog. You can sign up with an advertising network like Google Ads and place ads on your website. When someone clicks on one of the ads, you earn money. Again, it's crucial to ensure that the products or services you advertise are relevant to your audience so they don't feel like they're being bombarded with irrelevant ads.
Offer consultations
If you have expertise in a particular area, offer consultations through your blog. This is a great way to monetize your knowledge and help others while also earning extra income. Be sure to set reasonable rates for your consultations and provide quality advice so that people will want to use your service again.
11. Start affiliate marketing
Affiliate marketing is a type of digital marketing where you promote other people's products or services and earn a commission on any sales you generate.
To start with affiliate marketing, you first need to pick some products or services you can promote. You can find these by searching for affiliate programs online or contacting companies directly and asking if they have an affiliate program. Once you've found some potential products or services to promote, the next step is to sign up for the affiliate program and promote the links they give you.
There are many ways to promote your affiliate links, including writing blog posts about them, promoting them on social media or even running ads about them. The key is to be creative and find ways to reach as many potential customers as possible. If done correctly, affiliate marketing can be a great way to make money from home in Canada in 2023.
12. Create online courses
In 2023, creating online courses will be one of the best ways to make money from home in Canada. Here's how you can get started:
First, choosing a course topic you're passionate about and have some expertise in is essential. This will make creating the course much easier and more enjoyable for you. Additionally, pick a topic that you believe will be popular and in demand by Canadians three years from now. This way, when people search for courses on this topic, yours will be among the first they see.
Once you have chosen your course topic, start planning out your content. Create an outline of what issues you want to cover and determine how best to deliver this information (i.e.\ through video lectures, written articles/tutorials, etc.). It's also fundamental to consider how long each lesson should be and what assessments or quizzes could be included at the end of each section/module.
Once your content is ready, filming and recording can begin. Again, it's vital to think about delivery when filming⁠—use helpful visuals where possible and try not to drone on for too long without breaks (people tend to lose focus after 10-15 minutes). Finally, edit your content well before uploading it onto the internet for the world to see.
When you're satisfied and happy with your course, it's time to start marketing it! 😉
Utilize social media platforms like TikTok to blow up your course and any personal or professional networks you may have. You can also set up a website specifically for your course and use SEO techniques to ensure it appears as one of the top results when people search for online courses on your chosen topic.
13. Sell on Facebook Marketplace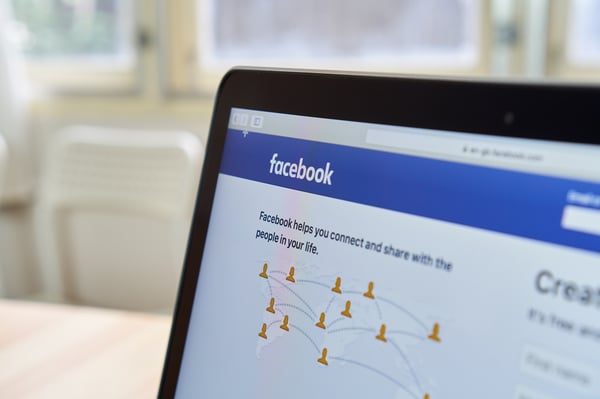 One popular way to make extra money online in Canada is by selling products on Facebook Marketplace. This platform allows users to buy and sell items within their local community!
To start, simply create a listing for an item you want to sell. Be sure to include clear photos and a detailed description so potential buyers know what they're getting. Once your listing is live, promote it to your friends and followers on social media.
You can also join relevant Facebook groups and share your listing there. When someone makes a purchase, arrange for them to pick up or deliver the item⁠—whichever is more convenient for you. With some effort and creativity, you can easily earn extra income by selling on Facebook Marketplace.
14. Start a YouTube Channel
With over two billion active users monthly, YouTube provides a vast potential audience for your content. If you can produce engaging videos that garner views and subscribers, you could start earning revenue through advertising, sponsorships or product sales.
You won't become famous as soon as you start, but if you work hard, you can thrive as a YouTuber and make money there. Here's how to get started:
Choose your niche
The first step is choosing the topic or genre for your YouTube channel. Think about what videos you're passionate about and would enjoy creating regularly.
It's important to consider what kind of content is already popular on YouTube and whether there's an opportunity for you to fill any gaps in the market. For example, if you love cooking, but all the top channels focus on baking desserts, maybe there's room for a savory cooking show.
Once you know what kind of channel you want to create, it will be easier to start brainstorming video ideas and crafting a strategy for success.
Create engaging content
Once you've decided on your niche, it's time to start creating content. Brainstorm a list of ideas for videos you could make that would be popular with your target audience. It can be helpful to look at other successful YouTube channels in your genre for inspiration and to get an idea of the types of videos that perform well.
When planning your videos, try to come up with unique and exciting concepts but also relatively easy and inexpensive to produce. No one wants to watch low-quality, poorly edited videos, so make sure you put effort into crafting engaging content that people will want to watch.
Optimize your videos for search
For your videos to be successful on YouTube, you must make sure people can find them. This means optimizing your titles, descriptions and tags so your videos appear in relevant search results.
Research popular keywords and phrases people are already searching for and use these throughout your video's title, description and tags. You should also include a backlink to your website or blog in the description so viewers can easily find more of your content.
By making it easy for people to find and watch your videos, you'll be more likely to drive traffic (and potential customers) back to your website.
Promote your videos
Just because you've created a great video doesn't mean people will automatically find and watch it. You must promote your videos through social media and other channels to get them in front of as many people as possible.
Share each new video on your company's social media accounts and encourage employees, customers and followers to do the same. You can also promote individual videos through targeted ads on YouTube or other social media platforms.
If you have a budget for paid promotion, this can be an effective way to get more views (and potential customers quickly.). But even if you don't have any money to spend on ads, there are plenty of free ways to promote your videos online⁠—so get creative.
Analyze your results
Lastly, don't forget to track and analyze your performance over time. YouTube provides a wealth of data on every video you upload, including view count, watch time, audience retention, engagement rates and more. Use this data to identify which videos perform well and which could improve.
You must pay attention to and deal with any negative reviews you receive to address any issues quickly and improve the overall quality of your channel. Regularly analyzing your results and adjusting as needed can grow your audience and drive more traffic (and potential customers) back to your YouTube channel.
15. Write ebooks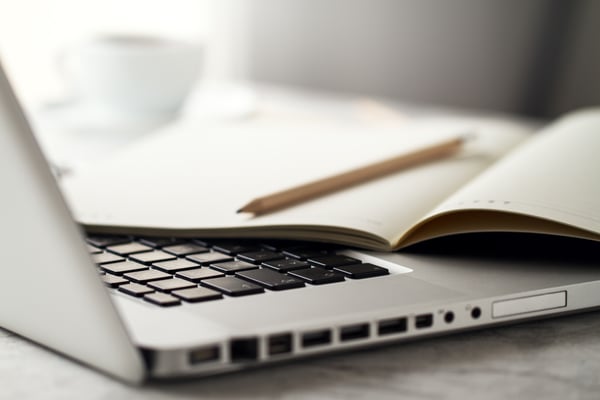 If you're a wordsmith and have always dreamed of writing a book, there's no time like the present to start your ebook empire. In today's digital world, self-publishing is easier than ever, and there are plenty of ways to make extra money from home by writing ebooks.
One popular option is to publish your ebooks through Amazon Kindle Direct Publishing (KDP). With KDP, you can reach a global audience of potential readers and earn up to 70% royalties in passive income on your sales. Alternatively, you could sell your ebooks directly from your website or blog. This allows you to set your price and keep 100% of the profits.
There are also many opportunities for freelance ebook writers. If you have a knack for creating engaging content, you could pitch ebook ideas to clients needing help with content marketing or market research reports. You could also work as a ghostwriter, helping others bring their stories to life while earning some extra cash in the process.
16. Start freelancing
If you want to choose the projects you're going to work on, being a freelancer is an excellent way to make money from home in Canada without an office routine. Many platforms offer freelance work and the demand for freelancers is expected to grow even more!
Here are some tips on how to get started:
Sign up for a freelancing platform
Many websites and apps match businesses with freelance workers. Create a profile on one or more of these platforms so companies can find you when they need someone with your skillset.
Find work
Once you have created a profile, start bidding on projects that interest you. Be sure to read the job descriptions carefully to know precisely what they require of you before committing to anything. It's also important to set sensible pricing expectations⁠⁠—remember, legit businesses are looking for value when hiring freelancers, so don't undersell yourself.
Deliver quality work
Once they hire you for a project, it's vital to deliver quality work to maintain good ratings and reviews on the platform (this is especially important if you want companies to keep coming back). This means meeting deadlines, communicating effectively and exceeding what is expected when possible.
If clients are happy with your work, they may even leave positive feedback, which will further help you build your reputation and attract new clients.
Remember: There is always plenty of competition, so it's crucial that your profile is polished and that you deliver high-quality work if you want clients to keep coming back.
17. Start a podcast
The future of podcasts is looking very bright, and there are many ways to make extra money from home by starting a podcast in Canada. Here are some tips on how to get started:
Find your themes
The first step is quite obvious: Choose a topic you LOVE talking about. This way, you will be more likely to stick with it and produce high-quality content that people will want to listen to.
Invest in good equipment
You don't need the most expensive equipment out there, but it's worth investing in good-quality audio gear to make your podcast sound professional. This includes things like a microphone, headphones and recording software.
Create engaging content
Once you have your equipment set up, it's time to start creating engaging content for your listeners. Make sure each episode is exciting and informative and try to keep things fresh by mixing up the format occasionally. For example, you could interview guests or co-hosts or do solo episodes where you share insights or stories on your chosen topic.
Promote your podcast
Once you have a few episodes, it's time to start promoting your podcast so people can find it and listen. There are many ways to do this, such as submitting it to directories, sharing it on social media or even paying for ads.
Make money online from your podcast
Last but not least, you'll need to think about how you will make money online from your podcast. There are a few different ways to do this, such as selling ad space on your website or charging for access to premium content. You could also set up a Patreon account where listeners can make donations in exchange for exclusive content.
Whatever route you decide to go down, remember that building a successful podcast takes time and dedication. But if you create engaging content and promote your show effectively, you can make extra cash from home by starting a podcast in Canada.
18. Manage social media accounts
Social media platforms are already a significant part of our lives, and running them demands content creators and moderators. If content and social media trends excite you, this might be an opportunity for you to boost your career working from home!
Here are some tips to make money from home in Canada by managing social media accounts:
Find businesses or brands you can work with. There are many businesses out there that are looking for help with their social media presence. Look for the ones that align with your interests and start pitching your services.
Create engaging content that gets people talking. Creating interesting, relevant and engaging content is the key to success as a social media manager. If you can do this consistently, you'll be successful in building up a following for the brands you work with.
Monitor the conversation and respond to comments and questions. An important part of social media management is monitoring the discussions around the brands you work with. This means responding to comments and questions promptly and moderating any negative feedback.
Stay up-to-date with all the latest trends. Social media constantly changes, so you must stay on top of all community movements to succeed in your role.
📱 Step up your social media game with these guides:
19. Become a virtual assistant
Virtual assistants remotely provide administrative, customer service and other support services to businesses and organizations. Being an assistant is an attractive option for those who want to work from home because it offers the flexibility to set your hours and work around your commitments.
To succeed as a virtual assistant, you'll need strong organizational skills, stellar communication abilities and stay on top of deadlines.
If you have all these qualities and is interested in pursuing this avenue for making extra money from home, you need to follow a few steps before you start:
Research the demand for virtual assistants in your area
Before investing time and energy into creating a virtual assistant business, it's important to ensure there is a demand for this type of service where you live. Use online resources like freelancer platforms or job boards to understand what businesses or individuals might be willing to pay for your services.
Develop a strong portfolio
Once you've determined there is a market for virtual assistants where you live, start working on an impressive portfolio that showcases your skills and experience related to administrative support, customer care representative and executive secretary duties. Platforms like Fiverr or Upwork can be great places to showcase your portfolio so potential clients can see what quality they can expect if they hire you.
Get started with social media marketing
Many businesses use social media as part of their marketing strategy, which means there is always a need for virtual assistants to help with tasks such as creating and scheduling posts, monitoring comments and messages, conducting research and more. By building up a solid social media presence for your virtual assistant business, you'll be able to attract more clients.
Utilize search engine optimization (SEO) techniques
SEO is a set of strategies to improve a website's or web page's visibility in search engine results pages (SERPs).
As a virtual assistant, you can help businesses by optimizing their website content using keywords and other techniques so that they rank higher in SERPs. This will make it easier for potential clients to find them when searching for someone who offers your services.
Invest in quality tools and resources
To be successful as a virtual assistant, you'll need access to high-quality tools and resources that will make your job easier and allow you to provide quality work products to your clients. Many different subscription-based tools and resources are available online, specifically for virtual assistants. Research to find the right ones for you and your business.
Stay up to date with the latest industry trends
The business world is constantly changing, so it's essential to keep up with the latest industry trends as a virtual assistant. This will not only make you more valuable to your clients, but it will also help you stay ahead of the competition. Use online resources such as blogs, whitepapers and webinars to stay abreast of current trends in your service industries.
20. Become a financial advisor
As someone who provides expert advice on investment and retirement planning, financial advisors can play an essential role in helping people secure their financial futures. And with the aging population in Canada expected to create increased demand for such services, now could be an ideal time to enter this career field and make decent money online.
If you're interested in becoming a financial advisor, there are a few things you'll need to do first. Firstly, you must obtain the necessary education and credentials by completing an accredited financial planning program. Secondly, you must get licensing from the Canadian Financial Planning Standards Board (CFPSB). Once you've met these criteria, you can start your practice or work for an established firm.
To succeed as a financial advisor, you must have strong interpersonal and communication skills to build trust with your clients and effectively advise them on their finances. You should also stay up-to-date on the market and regulatory environment changes to provide timely and accurate advice.
Remember that you'll be working from home, so the internet will play a considerable role in getting new clients and developing your daily work. Secondly, you'll be responsible for your client's precious finances, so study a lot to give them the best advice and get them a return on their investment.
Make money from home in Canada: conclusion
So here we are! With all these options, we're sure you're going to put a lot of thought into how to make money from home in Canada. But the best advice we can give you is: Find something you enjoy and that can be done from your home.
If you still don't like the twenty options we brought you, another great way to make a few extra bucks is to browse online job boards and list potential positions. Once you have a list, you can research the skills and experience needed for each job, how much they pay and how to apply for the position.
Working from home has many benefits, including reduced expenses, more flexibility and the potential to earn more money. To help you start your own home-based business, ensure you have a clear idea of what you want to do and where you want to be financially.
We hope you find the well-being and flexibility to invest in healthy habits while your earn money to pay for your expenses. 😎

Contributed to this article: Oluwafemi Adedeji