Estimated time to read: 5 minutes.
The value proposition is one of the pillars of a successful marketing strategy. It allows your customers to quickly understand if your solution addresses their problem, and therefore if they want to "click" to find out more. It is one of the main sources of improving your retention/conversion. If you feel you've found your product's value proposition without testing it, think again.
Table of content:
What is a value proposition?
When do you use your value proposal?
Identify who your product and service are for?
What are the benefits expected by the customer?
Promote the advantages of your offer vis-à-vis the competition
Validate your value proposition
Target the main gains you want to offer your customers
Conclusion
What is a value proposition?
The value proposition is a promise we make to our customers, a value promise. It's a clear statement, sometimes a short story, that positions us and demonstrates our uniqueness. Above all, which links our offer to the real issues (the most important that we have targeted) of our customers (our persona).
This exercise is also the basis of several fundamental marketing concepts that we do with our clients. This tool helps us to design an offer (during reflections and tests), but also to communicate it (internally to align the troops, as well as externally to increase the desirability of the offer)
When do you use your value proposal?
When making a business plan. It allows you to effectively and succinctly summarize the benefits that your product or service brings to your target market. This allows the reader of the business plan to understand, in part, what you are trying to build. It also appears in one of the blocks of the Business Model Canvas.
For its marketing, on communication media. As you will now understand, a company's value proposition communicates the primary reason why a product or service is best suited to a customer segment. Therefore, it should always be displayed prominently on a company's website and other marketing materials.
Identify who your product and service are for?
To define a value proposition, you must first and foremost be interested in who is likely to buy your product or use your service. For this, it is always interesting to build a persona. It is a semi-fictitious representation of your ideal client, taking up their challenges, their objectives, their demographics.
Getting a sufficiently precise idea of ​​his customer helps to better understand his behavior, his expectations, the context in which he operates and what could push him to turn to your offer. It is then easier to adopt the perspective of the consumer, by having an empathetic attitude towards him.
What are the benefits expected by the customer?
Once the target is identified, you have a more precise idea of ​​the problem it is facing, and therefore, the need that your product must meet. This is the second step in developing your value proposition. What are the benefits expected by the customer?
The benefits can be of the order of a need, of a desire to be filled. But they can also be about making it easier to complete a task. Are there not some expectations that have not yet been met?
The idea is to position your product or service as the best possible proposition that your customer expects.
Promote the advantages of your offer vis-à-vis the competition
If your value proposition is to convince users through the benefits it generates, it must also allow you to distinguish yourself from the competition. Through it, you must value the attributes of the product and the service that make you unique in the market, which gives you an advantage over competing offers.
You can define your value proposition by asking yourself what sets my product apart from others. How is it better? Why should the consumer prefer my offer to those of my competitors?
We can differentiate ourselves from other market players by playing on various variables, brought together under the concept of marketing mix:
The attributes of the product or service: its functionalities, its quality, its design, its ease of use, the conditions of purchase, delivery, after-sales service.
The price.
Its distribution: places where it can be obtained, ordered.
Communication around the product or service.
By translating all these aspects, the value proposition must affirm a unique positioning on the market.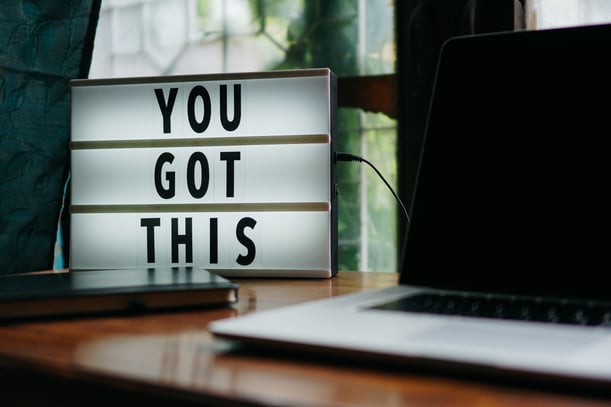 Validate your value proposition
You have understood that the value proposition is an essential tool of your business strategy (and even your marketing strategy!). It is essential to test your message, verify your assumptions about the needs of the potential customer, and make sure that your product will meet the expectations of your target. For this, you can use an A / B test, beta testers, customer panels, Adwords advertising, etc.
Target the main gains you want to offer your customers
Identify the main gains that your products and services offer to your persona (social, happiness, economy, etc.). Identify the characteristics that set you apart from the competition. It is between the first three steps and the last three that we want to "connect the persona to our offer". You can try to intellectualize a lot in business, but when you take a step back, successful companies and entrepreneurs understand and evolve perfectly with their customers.
To summarize: identifying the perfect fit between a defined clientele and your offer by focusing not on all its issues, but on the most important, is what makes it possible to design a value proposition that will have a strong impact.
Here, customers aren't written first for nothing. And that is often the biggest challenge because sometimes it requires a complete change of perspective. Is this your case? I suggest this read which deals with innovation.
Every business needs to master its persona and define a unique value proposition that will live on in a successful business model. Let me clarify: a very real opportunity, an easily understandable offer, and a clear vision of "scalability" and momentum.
Conclusion
The value proposition is essential to convince a consumer to favor your product over another. It is therefore important to put it forward, in various well-chosen places: on the packaging of your products, on your website, in your window, through your advertisements, on your sign.
On a website, for example, the value proposition should be directly noticeable to anyone who visits it. Beyond the promise, the elements of the page of the site on which visitors land must clearly respond to its problem and evoke the advantage that the offer will give it. Before the Internet user arrives on your website, the elements presenting your website that appear in the search engine results pages must also reflect the value proposition.
The value proposition is not expressed only in words. It can be declined in many ways. The way to highlight the product, its design, the graphic elements that support communication, the atmosphere of a place, or the attitude of the members of your team can also translate the promise made around the product.
Stay tuned with SHOPLAZZA blog!
Stop hesitating, and

sign up

to your 7 days trial today.