Estimated time to read: 8 minutes.
The implementation of a good customer acquisition strategy seems essential if we want to achieve the results that the company has set for itself. Because at the end of the day, this is the very center of your development strategy. This will allow you to sell quickly and grow your bottom line.
Table of content:
What is customer acquisition?
What does customer acquisition consist of?
Define your target audience
Strategic sales partnerships
Publish content on external sites
So how do you find your target customers?
Give gifts
Set up a sponsorship system
Do influence marketing
Improve the engagement of your SHOPLAZZA store via emails
Conclusion
What is customer acquisition?
Customer acquisition is an approach that consists of developing a company's customer portfolio. This approach includes all marketing and sales actions aimed at winning new customers. The goal is to identify sales leads and then turn them into customers. While the importance of customer acquisition is considered in most companies, the question of the means to be implemented remains a major concern.
How to gain new market share? How is it possible to hit and attract targets? How to run a profitable customer acquisition campaign? These are all questions that remain recurrent within certain companies.
Carefully crafting your strategy is necessary for a successful campaign to acquire new customers. This kind of campaign also requires a certain investment, know-how and the involvement of everyone, salespeople, and marketers.
What does customer acquisition consist of?
Acquiring new customers can be done in several ways. It requires the mobilization of techniques that make it possible to reach targets and transform them into real customers.
Define your target audience
The first and most important step that you need to take is to identify the right users or the right potential audience for your business. Chances are that your product is the perfect solution to a problem facing a certain demographic of consumers. It's just about finding out who they are and focusing your customer acquisition efforts primarily on them. If you don't have a target customer in mind, chances are you are limiting yourself to effectively marketing your brand. Unless your offerings meet a universal need, you had better find a niche market for yourself.
Strategic sales partnerships
Partner with other brands / merchants whose products are not in direct competition with yours, but complementary, to mutually boost your sales.
When looking to acquire through sales partnerships, the hardest part is often finding the right partner.
When you consider this type of partnership, you must indeed find a partner who offers products complementary to yours and who adds added value to the offer, products and / or services that you offer on your e-commerce. .
Of course, a partnership must also be beneficial for both parties. You must join forces to achieve common benefits.
For example, you can develop strategic partnerships with other companies that could use your product as part of their offering or offer it to their customers, and vice versa.
The elements to consider when looking for partners are as follows:
Their total clientele.
The probability that their customers are interested in your product (and vice versa that their customers are interested in yours).
Their online reach (mailing list, community on social networks, etc.).
Publish content on external sites
Guest blogging is a great way to drive customers to your online store organically. You take advantage of a popular site's audience to get backlinks, which in turn increases your SEO and visibility.
Warning
However, for this acquisition strategy to work, select sites carefully! Favor blogs or media that work in your niche, with an engaged and quality audience. This is the key to attracting additional visits to your e-commerce.
When it comes to content to offer, avoid promotional items. Publish articles that meet the needs of your audience:
Advices
Tutorials
A buying guide
Guest-blogging also allows you to manage your brand image. If you show your expertise, readers will be more likely to come to your e-commerce
So how do you find your target customers?
Do a thorough market research and try to determine who and how you should market your product to gain new customers.
Give gifts
Often, customers need more than words or promises to convince them to pay for your products and services. Some of the more persistent consumers won't even be swayed by influencer marketing or word of mouth.
To convince these consumers as loyal customers, you should consider giving freebies. Giving them a chance to experience your products, firsthand, is a great way to give them the extra boost they need to seriously consider you as an option.
The easiest way to implement such customer acquisition strategies is to run free social media giveaways and promo codes, by disseminating your promotional offer via ads on social networks, or by sending an email containing a discount code to your mailing list.
Depending on the calendar, holidays, seasons, trends, or events of the moment, you can offer a discount code that can be used on your e-commerce or offer the delivery costs.
If you have a less popular item in stock, you may also consider offering it on orders over a certain amount.
Whatever your preference, a promotional offer is always a great web acquisition strategy because it makes customers feel like they've gotten a good deal.
Set up a sponsorship system
Of all the customer acquisition strategies, the referral system enjoys the highest conversion rate. Beyond influencers, consumers trust their loved ones to recommend products. These are 4 times more likely to buy if referred by a friend.
Encourage word of mouth by offering discounts or freebies to customers who refer you. Thanks to this strategy, you gain quality customers at low cost!
Do influence marketing
Apart from the obvious benefits of acquiring new customers, an influencer campaign can have a lot of positive effect if done right.
Note that it will be more interesting to choose leaders in your industry, or influencers whose profile really matches your brand, rather than having a bunch of less targeted bloggers who recommend your product. You can then create a special landing page on your e-commerce site, on which each influencer will direct traffic, or create a specific offer linked to each influencer.
You can follow these few steps for your influencer campaigns:
Make a table with the names and contact details of several influencers within your industry.
Contact them individually, describing what you are looking to do, emphasizing exclusivity, and what they will get in return.
Work with each influencer to set up a personalized offer.
Create content for each influencer: dedicated landing page, montage, visual, promotional code ...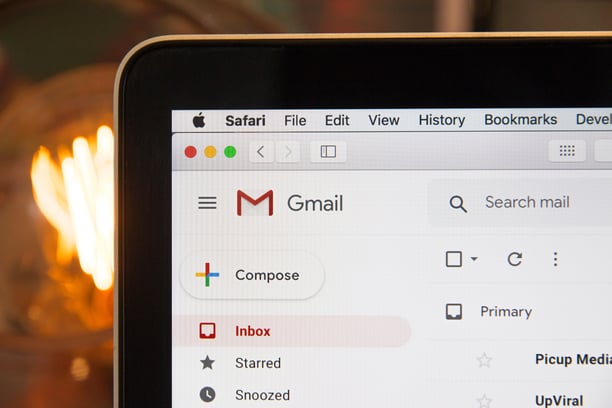 Improve the engagement of your SHOPLAZZA store via emails
While it may be a tactic as old as the Internet, it is still one of the most effective customer acquisition strategies around. It helps you stay ahead of your target audience, promote your content, discounts, and product information. It's also the easiest way to connect and acquire new customers.
A great way to do this is to send personalized emails to people based on which stage of the customer acquisition process they're at. So, someone in the first two stages is probably better suited for content that could initiate that customer engagement.
And the others?
Those who have you in their consideration pool would be more interested in emails with product information. This allows them to make a more informed purchasing decision. Likewise, people in the final stages may be tempted to make this purchase with a promotional email offering them a discount.
Conclusion
Acquiring and retaining customers is essential to the success of a business. To implement a successful customer acquisition strategy, you must consider the needs and expectations of your prospects to attract them more easily, and above all to retain them. The above list is not exhaustive, and you can adapt it according to your brand and the products or services you offer.
Stay tuned with SHOPLAZZA blog!