Table of Content
What is Shoplazza? Features, Pricing, and Cons
What is Shopify? Features, Pricing, and Cons
A Scenario Analysis of Shoplazza and Shopify
Conclusion
Almost, if not all business owners and entrepreneurs desire to scale up their businesses and meet their target shoppers and customers. However, this desire experiences various obstructions from becoming a reality. This obstruction comes from the different competing businesses and products present in the marketplace. Therefore, as business owners plan to grow their businesses, make more sales, and get more reach and referrals, they often make a comparison between Shoplazza and Shopify.
This blog post will clear the air on the Shoplazza vs. Shopify questions that you ask as a business owner who needs SaaS and e-commerce solutions. It will present a step-by-step breakdown of each platform. Plus, it will illustrate a scenario analysis to help you decide which platforms to choose and give a recommendation. Let's dive in.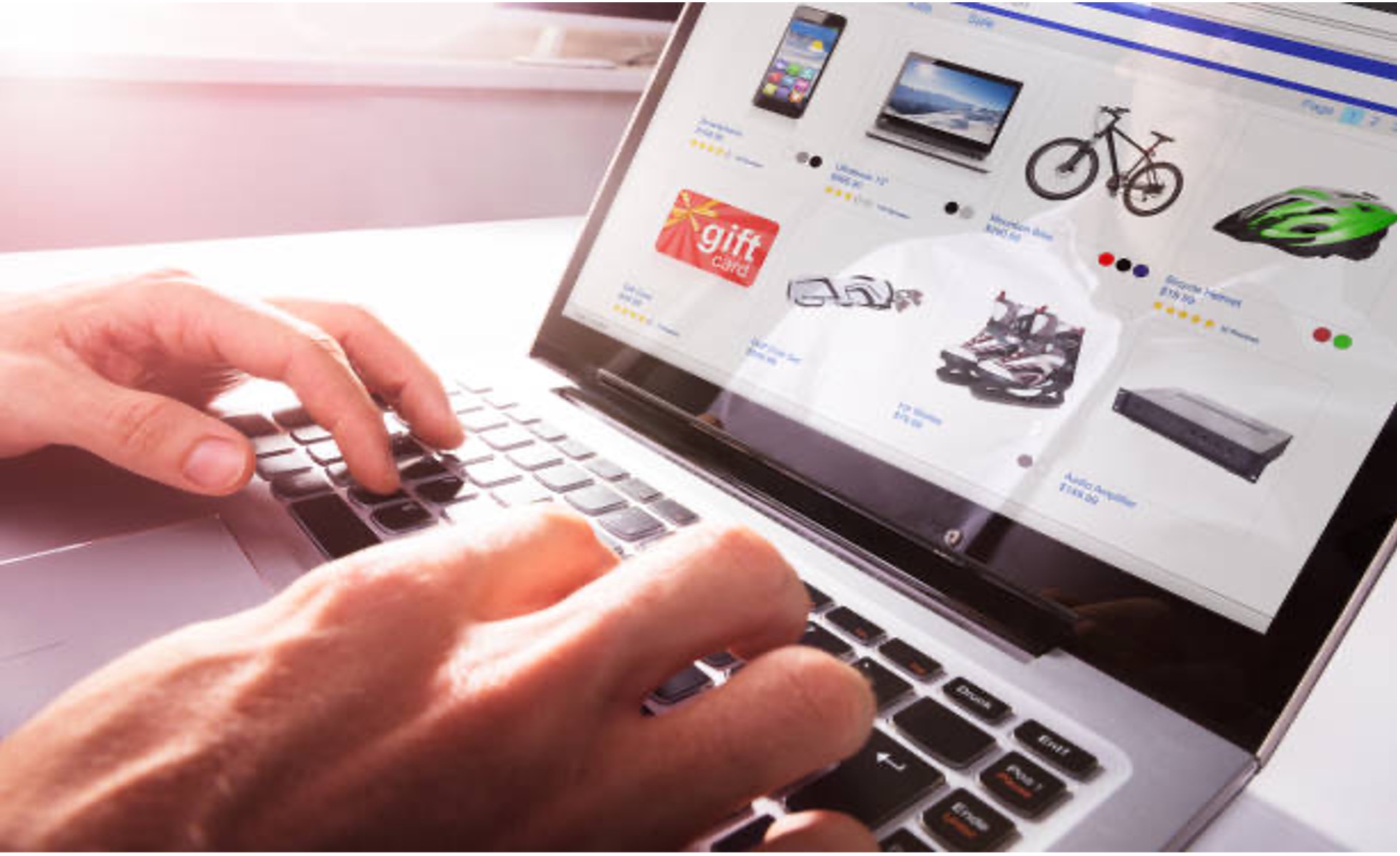 What is Shoplazza? Features, Pricing, and Cons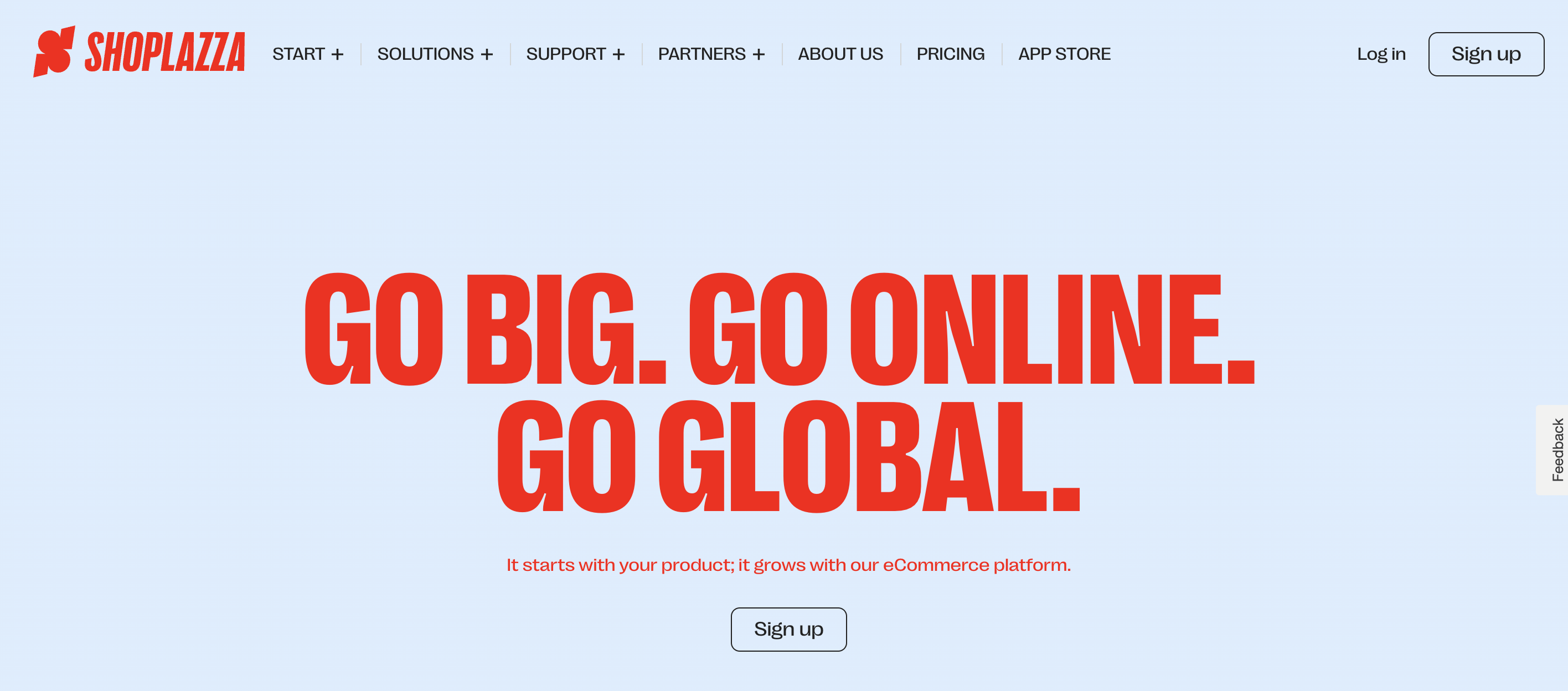 Shoplazza is a SaaS (Software as a Service company) that offers e-commerce services to businesses. The company focuses on providing business solutions to B2C (Business-to-Consumer) and DTC (Direct to Customer) companies.
Shoplazza offers numerous online store features to its customers through its online marketplace. This Shoplazza review will show you what is better than Shopify.
Features
Great for all business types. Shoplazza does not limit its services to a particular industry.
A variety of attractive themes. The platform is designed to allow you to select from a wide range of themes. In addition, you can customize your store by using font, color, and imagery that best represent it.
A fast load time. Your website is also set up to check all SEO boxes.
Easy and quick to set up. Shoplazza does not take forever to build. It only takes three steps; choose a theme, present your product or service, and launch.
Various integrations give you a smooth online sales experience. For example, you can use PayPal For payment processing and Skuowner for sourcing dropshipping products from companies like AliExpress and Amazon POD.
Developer Support. Whether you are a first-time or expert online marketplace user, Shoplazza provides answers to your questions. Support is available 12 hours daily and seven days a week.
No extra payment. Once you subscribe to a plan, that's it. Using the app store or other features does not require additional fees or other features.
Multiple languages. Use Shoplazza Native Translation API to build your store with multi-languages. Hence, when shoppers visit your website, they can toggle the language button to suit their language needs.
Proper management of orders, stock, supply, sales, and payment on your website. This management is done through several staff accounts.
Marketing benefits. Shoplazza will take your products to shoppers' or your target audience's front doors through email marketing and social media integration.
Data Protection features. Shoplazza's e-commerce website protects your customers' data from misuse, theft, hacking, and other data security-related issues. It also uses your customer data in compliance with data privacy and data protection laws.
Pay with multiple currencies and services.
Pricing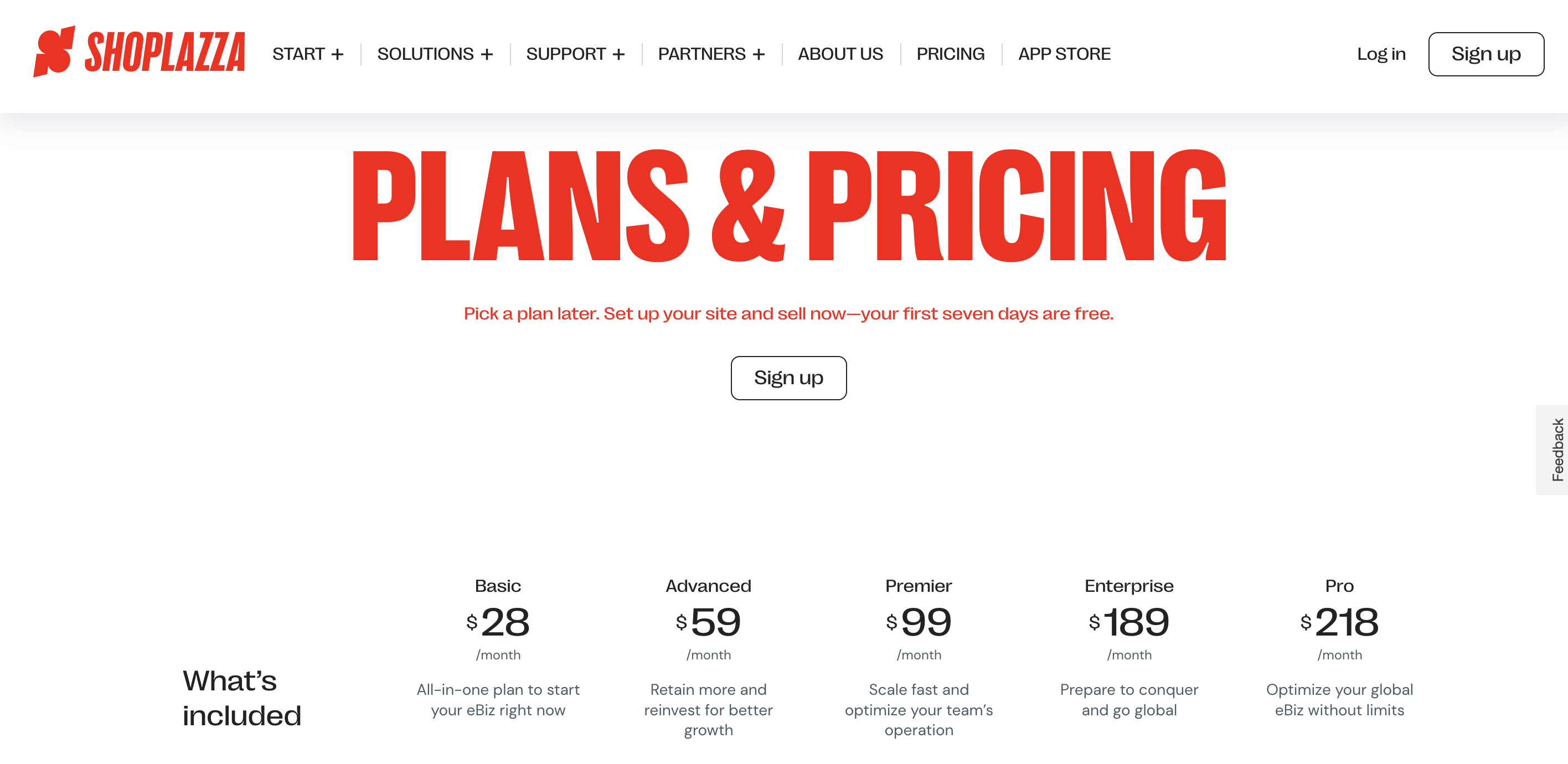 There are 5 Shoplazza plans and pricing; Basic, Advanced, Premier, Enterprise, and Pro. The Basic Plan works if you are getting your business into the online marketplace. It's available for $28 per month. The Advanced Plan costs $59 and is great if you want to retain more customers and grow your business.
The Premier Plan helps you scale your business fast and optimize your team's efforts at $99. Subscribing to the Enterprise Plan at $189 will be a great choice to operate globally. Finally, the Pro Plan at $218 continually optimizes your global business.
Cons
The free trial mode is available for seven days for intending users.
Though there are numerous themes for websites designed on Shoplazza, the themes for blogging are just a few.
What is Shopify? Features, Pricing, and Cons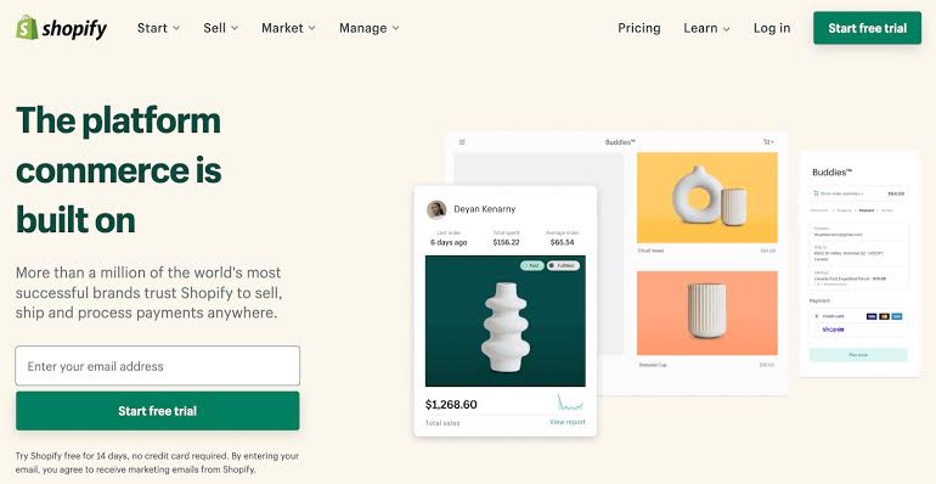 Shopify is a large e-commerce site and online store making retail easy and productive for entrepreneurs. The Shopify website offers businesses a wide range of services like building online shops, shipping, marketing, and payment.
Instead of building an online store from scratch, business owners can leverage the ready-made features of Shopify. Likewise, they can maximize the built-in features and integrations on the platform to sell their products. Let's quickly do a Shopify review to see the features of Shopify, the pricing, and its downsides.
Features
Ready-made website builder. Hiring a web developer to create a website for your business inside the Shopify platform is needless.
It eases marketing processes with built-in tools. Shopify connects your online store with its target audience through SEO tools and content marketing. It also promotes your products and shares campaign/promotion insights with you to improve growth.
Fast Load time. This quick load time aggravates your website visit & dwell time and reduces your bounce rate.
Several themes. The Shopify e-commerce site has several embedded themes to create your brand identity and distinguish your business from others.
A single dashboard for management. You can manage orders, shipping information, payments, delivered products, etc.
App Integration. There are about 6000+ apps that you can integrate with your online store on the Shopify App Store. These apps help with but are not limited to marketing, dropshipping, and design.
A free 14-day trial. No credit card details asked - just your email. The platform also sends helpful marketing tips to your inbox.
Expert Help. You can hire an expert on the platform to guide you in setting up your store and help with SEO (Search Engine Optimization).
Pricing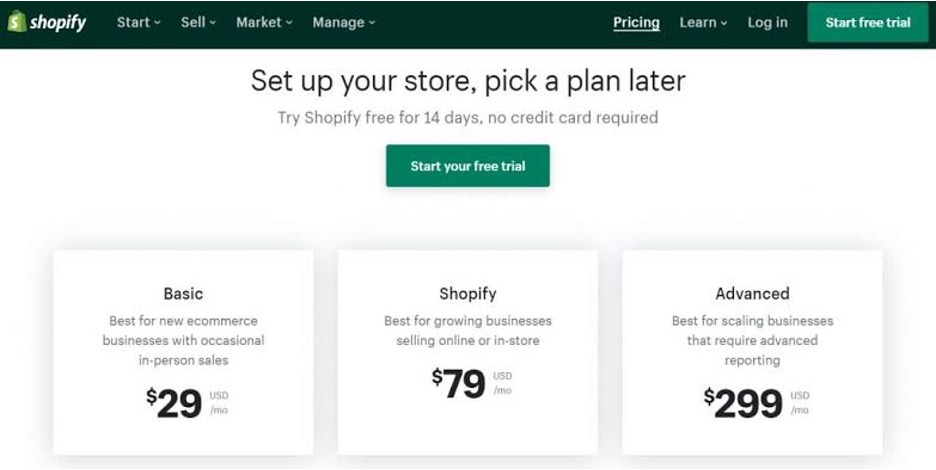 To launch your online store in Shopify after setup, you need to subscribe to one of their three plans. The Basic Plan is if you have a new e-commerce business and a once-in-a-while offline sales. It goes for $29.29 monthly.
The Shopify Plan is available at the rate of $79.79 monthly. It is a suitable choice if you own a growing business that offers online and offline services. The Advanced Plan at $299 is best if your business is scaling already and needs advanced reporting.
Cons
Users can only pay in US Dollars. Additionally, they can only pay with other currencies if they are Shopify Payments users.
Using app integrations attracts extra fees. Depending on the app type, the fee could be $5 to $250.
Even though Shopify has a quick load time, using multiple apps could cause lag.
A Scenario Analysis of Shoplazza and Shopify
You want to take your clothing store online and need an e-commerce website to put it on. In this case, you would come across several online marketplaces. You could then be in the situation where you have to choose between Shoplazza vs. Shopify.
As you go through the platforms, you'll be opportune to set up your website while you subscribe to a plan later. While going through the plans and their pricing, you will notice significant differences as Shoplazza is cheaper.
Moreover, Shopify offers additional services like premium theme and dropshipping services at certain costs. For example, dropshipping fee on Shopify costs $19 per month while it is free on Shoplazza. Now, let us do a simple calculation.
If you choose the Advanced Plan of $299 on Shopify and add the $19 dropshipping fee, that'd make $318. On the contrary, if you choose the Pro plan of $218 on Shoplazza, you have to pay zero fees for dropshipping. Now take a look at the difference. Using Shopify would save you $100 in that instance.
In the same vein, Shoplazza themes are numerous and come for free. However, there are premium Shopify themes that require some Dollars to use.
Using Shoplazza is cost-effective. It saves you money for themes, dropshipping, and app stores, especially if you are a small business owner, and drives massive results.
Conclusion
The Shoplazza vs. Shopify comparison revealed that both platforms offer mind-blowing e-commerce services. However, Shoplazza is more affordable and opens you to many benefits to grow your online business.
Are you thinking of starting online or operating a hybrid of online and offline stores? You can start by setting up your store and enjoy the 7-day free trial. Next, subscribe to our Basic plan today to get started.
Sign up today to get a 15% discount! Turn dreams into actions at Shoplazza!